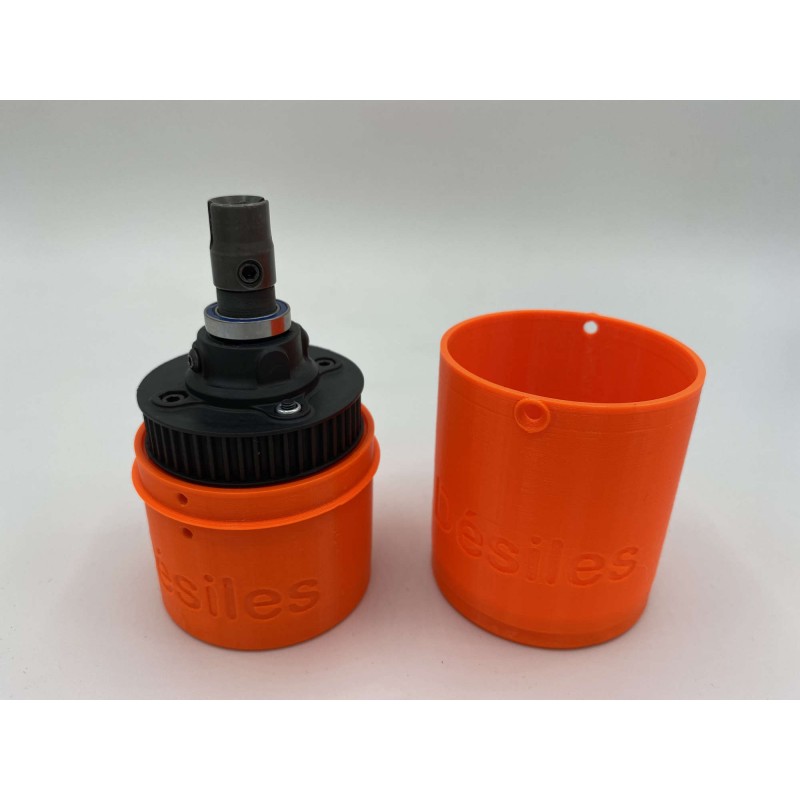  
Maintenance and storage box for differential (Forfaster Z1)
Maintenance and storage box for differential (Forfaster Z1)
This product has two main functions:
Properly store your differential

Used as a support during the maintenance of your differential, for the oil/grease change
No need to take the differential out of the box to move the gears when changing oil/grease. Just turn the box directly while holding the main gear. Easy !
To know the right configuration of your differential inside the box during storage, place the nohead screws into the right hole to get all informations.
The box is sold without the differential
Version: v1.0