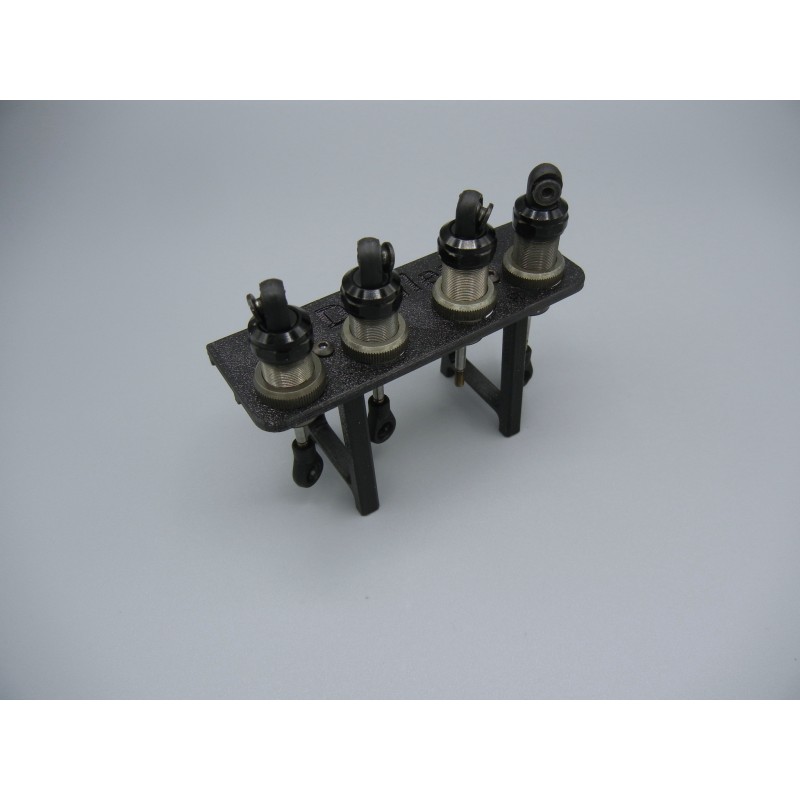  
Shocks holder 1:8 maintenance
Shocks holders for refilling (14.7mm diameter).
4 shocks holder (14.7mm diameter) for maintenance. Allows an easy refilling, keeping the shocks in vertical position.
TWO possibilities for use 

:
On a table ;
On a the drawer of the tools box.
Colour : black.
Sold without tools box and without shocks.
Customers who bought this product also bought: