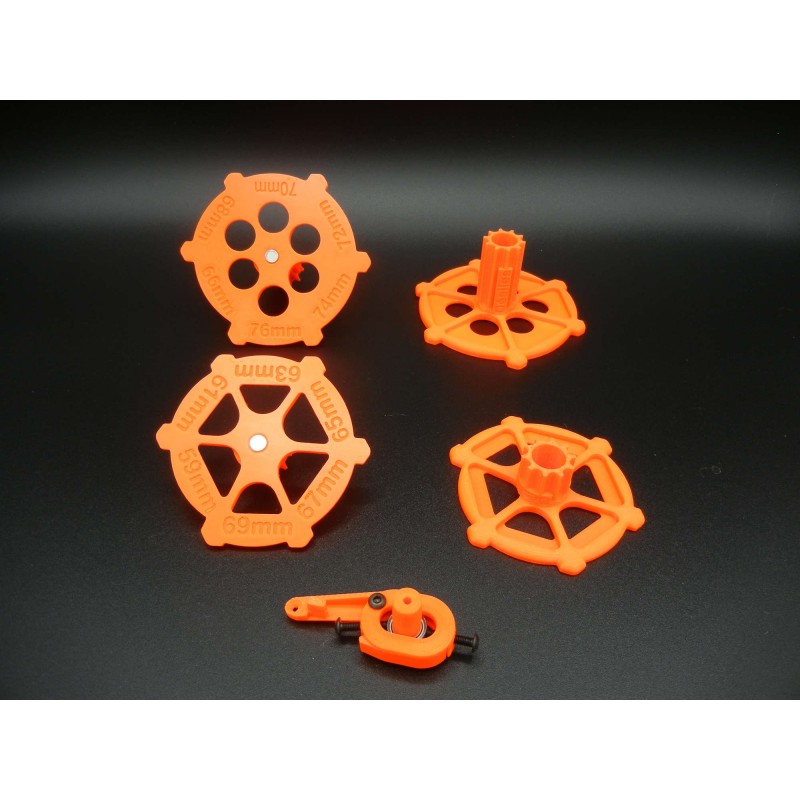  
Body wheel cutting tools and settings (1/8 on road)
New : one more compas included in the kit now (one for the front, and one for the rear)
Tools for locating the center of the wheels and for drawing the wheel holes for 1/8 on road.
This tool has 4 objectives :
_ Identify the center of the wheels on a painted body using a magnetic system ;
_ Using the adjustable compass supplied, to draw a circle to the desired size for a perfect circular wheel hole ;
_ Simulate different wheel diameters (front and rear) to view the lower parts of the body regards to the ground ;
_ Simulate the ride height of the car with different tire diameters.
The pack is sold with a set of false wheels and 2 adjustable compass.
You might also like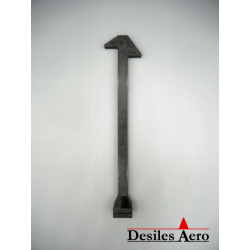 Customers who bought this product also bought: