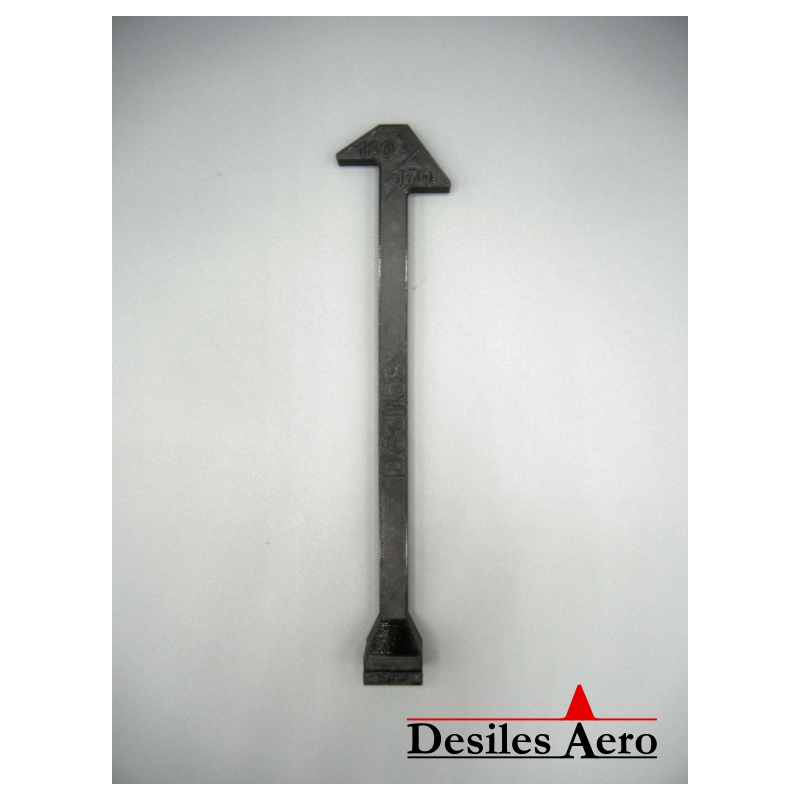  
Height gauge for 1/8 body shell
Body and rear wing height control gauge (EFRA, IFMAR, FFVRC).
This gauge allows a perfect check of the maximum rear body and wing height.
A little gauge at the foot of this tool also allows a perfect control of the Gurney width (5mm).
With perfect control of body height, corresponding to all regulations, no surprise at the end of the race (EFRA, IFMAR, FFVRC).
This item is sold without packaging. It was difficult to find a paper packaging fiting perfectly to this product.