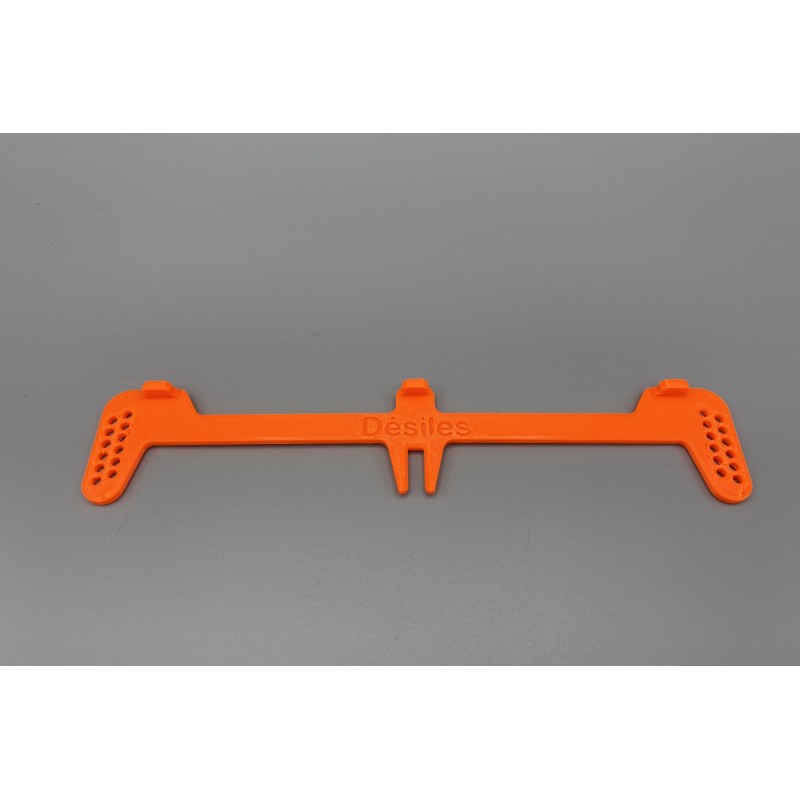  
Wing drilling tool (Xtreme & Blitz)
Wing Hole drilling tool for 1/8 Xtreme and Blitz wing.
This tool makes it easy to center the wing on 1/8 track bodies. Aerodynamics is very important on the rear end of our 1/8 cars, with strong downforce generated by the wing (Gurney).
Having a perfect centering of the wing allows a very symmetrical distribution of downforce.
The outer holes distance are for the blitz wing and the inner holes for the Xtreme wing. Just make a mark and drill with your favorite tool.
Customers who bought this product also bought: